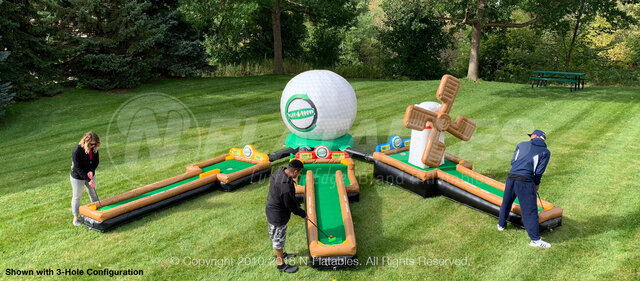 $399.00
Please call (610) 272-0270 to reserve

Description
Coming soon Spring 2023!
Dimensions: 22' L x 22' W x 9' H
Play A Round Golf takes Mini Golf to the next level. It features 3 holes of varying designs and levels of difficulty. Unlike other inflatable mini golf courses, this inflatable is designed for patrons to walk around the putting surface, preventing their movements from disturbing the ball.