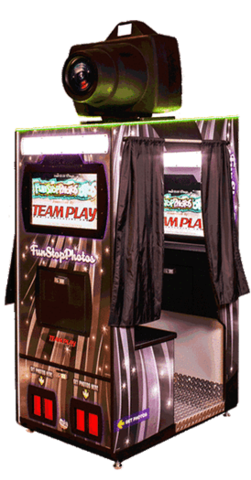 Please call (610) 272-0270 to reserve

Description
Rental Rate: Please call for pricing *LONG TERM RENTAL ONLY*
This photo booth is great for any indoor or outdoor location that would like a long-term photo booth rental, wherein we arrange for part of the profit share to your company.
Photos can be taken INSIDE or OUTSIDE with the photo booth.
Keepsake photos can be printed on either 2" x 6" photo strips or 4" x 6" photo prints.
The wide angle cameras capture group photos with as many as 15+ people!